TELEVISION.
ONLINE.
SOCIAL.
OUTREACH.
PLEASE NOTE
Our over the air signal on channel 31 is back in operation.
Thank you for your patience.
WEEKLY NEWS & INFORMATION PROGRAMS
Join Look TV as we talk with Rob Davies, Executive Director of Saratoga PLAN.
Join Look TV as we talk with Don Lehmen, Director of Public Affairs Warren County.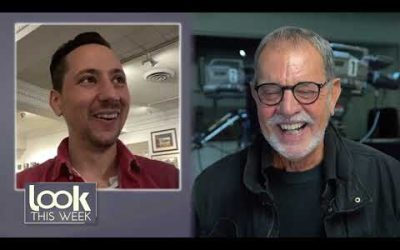 Join Look TV as we talk with Phil Casabona, LARAC Executive Director, Gallery Curator, Festivals Director.
LOOK Media Resource gratefully acknowleddges the Foundations that support our mission and impact on the community.
The Schenck Family Fund of The Community Foundation for the Greater Capital Region
The Charles R. Wood Foundation
The Koenigsberg Family Fund
We welcome the recent support of
The Glens Falls Foundation
LOOK MEDIA RESOURCE
is expanding it's team
LMR, the leading independently owned 501C3 media company in the region is looking for a Business Development person. This is a very unique opportunity for the right individual, as we are able to mold the position around the person. Responsibilities include:
• Identifying potential underwriters
• Developing proposals, presentations.
• Developing video content concepts/partnerships for clients
• Grant writing and networking.
LMR is a creative company at its heart. We have spent 17 years building a reputation with LOOK MEDIA, for producing quality programming and content development. Because the communication world is now video centric, we have new and exciting options to grow.
Finding a person who is creative, driven, sophisticated, with an entrepreneurial spirit, and desire to contribute to the wellbeing of the community, is key.
Depending on the persons qualifications, we can structure a package that includes salary, benefits and potential for a lot more. Hours are flexible.
Please contact Jesse at: jjackson@lookmediaresource.org