TELEVISION.
ONLINE.
SOCIAL.
OUTREACH.
WEEKLY NEWS & INFORMATION PROGRAMS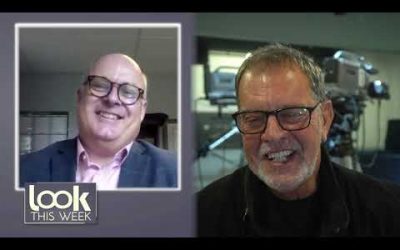 Join Look TV as we sit down with Darryl Leggieri, President and CEO of Discover Saratoga.
Join Look TV as we sit down with Phil Casabona, Gallery curator/festivals and shop coordinator for The Lower Adirondack Regional Arts Council (LARAC).
Dayna spoke with artist Paul Akira Miyamoto about his exhibition, "GO HOME, a solo exhibition of work by Paul Akira Miyamoto" at the Lake George Arts Project. His works are inspired by the time his family spent in the Japanese Internment Camps, during World War II, as...
SARATOGA CITY COUNCIL MEETING 5-4-21
MAY 5, 2021
MANGINO YOUR LOOK UPDATE
APRIL 19, 2021
CARRIE WOERNER VIRTUAL TOWN HALL 4/27-2/29, 202
MAY 04, 2021
LOOK MEDIA RESOURCE
is expanding it's team
LMR, the leading independently owned 501C3 media company in the region is looking for a Business Development person. This is a very unique opportunity for the right individual, as we are able to mold the position around the person. Responsibilities include:
• Identifying potential underwriters
• Developing proposals, presentations.
• Developing video content concepts/partnerships for clients
• Grant writing and networking.
LMR is a creative company at its heart. We have spent 17 years building a reputation with LOOK MEDIA, for producing quality programming and content development. Because the communication world is now video centric, we have new and exciting options to grow.
Finding a person who is creative, driven, sophisticated, with an entrepreneurial spirit, and desire to contribute to the wellbeing of the community, is key.
Depending on the persons qualifications, we can structure a package that includes salary, benefits and potential for a lot more. Hours are flexible.
Please contact Jesse at: jjackson@lookmediaresource.org